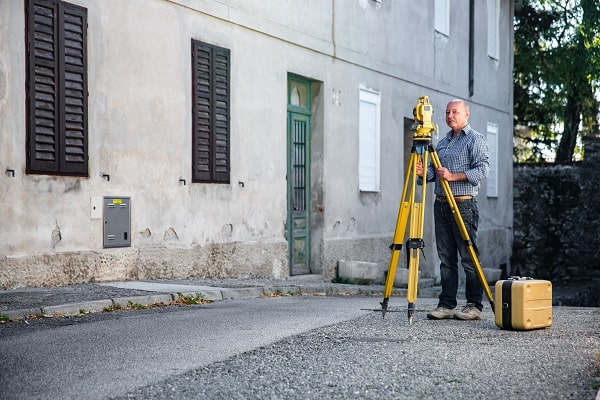 Posted on
September 22, 2021
A surveying company is a group of members of qualified professionals with years of experience in surveying. They do surveys on different categories namely Construction, Residential, and Civil.
If you are in search of reliable and affordable surveying services, read this blog in one go! We will suggest some questions that will help you in hiring a Surveying company on the Central Coast. Let's get started!
What Services Do They Provide?
Generally, a surveying company provides surveying services, along with detailed surveys and identification surveys. It consists of civil, construction, and residential land surveying. The detailed survey is called Feature Survey or Topographical Survey, and you can denominate an Ident instead of Identification Survey.
Now come to the questions you must ask before hiring any surveyor.
1) How Many Years Have You Spent In This Field?
Before employing any one of these fields, you must gather information about their expertise level. It is crucial to hire a team that has completed different surveys. It can be residential properties, large construction sites, or maybe some civil projects too. Only a professional can acknowledge the requirements.
2) Do You Have Experience Working With The Central Coast Council?
You should ask this question at the time of recruiting. Don't forget, a survey is required as part of a DA or Construction Certificate. An expert quickly understands the Council's requirements and successfully submits the right amount of detail.
3) Do You Have A Specialist Residential Team?
Generally, surveying services companies have a dedicated team that only focuses on residential land surveying. You can expect more than you require from a team of experts. As specialists are not only familiar with the local area but also realize the ins and outs of the land registry.
4) Are You Registered Or Not?
It is the most significant question you should question at the time of consulting. The vast majority of surveyors are not registered, they do not have the urge to get registered. But it is required to get surveyed by a registered one to tackle future difficulties.
5) Are Your Survey Reports Accurate?
If one uses the new surveying technologies, you will get an error-free report with speedy project delivery. A specialist tends to keep updating with new technology and techniques. Thus, we get a list of satisfied clients.
If you want to hire a surveying company, make sure you choose an expert who is well-versed with the skills and expertise of preparing economic survey reports. You can go through our other blogs for more tips.