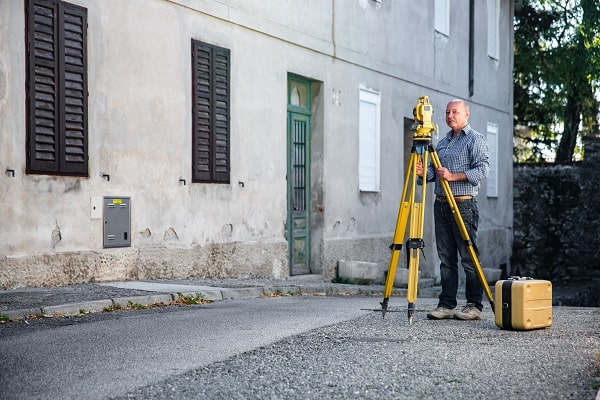 Posted on
October 26, 2021
For a variety of reasons, people who own a block of land carry out plot plans or land surveys. Equally, people might opt for implementing these while thinking of buying a piece of land. When it comes to the last one, a land surveyor plot plan can help you make the purchasing decision.
But are land survey and plot plan the same, or there are differences between these two? No worries! We will discuss this throughout this post. By the end of this blog, you will have a clear idea. So, let's start.
Land Surveys
A land survey is a survey performed by experienced land surveyors commonly to establish the legal boundary of the parcel. It ultimately resolves different issues concerning a specific piece of land.
The most common situation when land survey becomes a necessity is a clash among two neighbours regarding the common boundary line between their titled lands. Or maybe you are planning to install the fence. It is always advisable to prefer a land survey before such an event. And more importantly, one must opt for a land survey while buying a property or block of land.
Take a look below to identify what a land survey includes.
What does the land survey include?
When a land survey gets done, it provides the following information.
A scale drawing of the parcel with precise measurements.
It shows land's features and their locations, such as positions of large trees, location of underground storage tanks marks unsuitable drain fields.
Fences
Topographic contours
Plot Plan
A plot plan, on the contrary, is one type of architectural drawing that shows a piece of land and all of its features and essential structures. Several features can be included in such a plan, including all the buildings, decks, pools, sheds, porches, other landscape features, and do mark the boundary line. Homeowners can draw this, but it is generally completed by surveyors, engineers, or architects, depending on the context.
Plot Land Versus Land Survey
When your lookout is to identify existing man-made features and structures on a block of land, a plot plan is a good option. It makes the most sense. The plan will meet all the guidelines of building codes.
Alternatively, land surveys focus on the precise and accurate display of a land's dimensions and boundaries. So when it is the factor that matters most to you, choose a land survey.
We, at Surveyors Central Coast, always suggest people make a wise decision regarding their land. Read other blogs for more information.